Economy and Ecology


A Combination to Reckon With
As a concept, Eco Hotels is a one-of-its-kind model that combines Economy with Ecology, giving birth to a hybrid brand of Hospitality.
In a rapidly developing country like India, being economical is a valuable priority across sectors and industries. The best, most prudent product is inevitably preferred by customers.
The rate of development, however, has its own share of concerns, at the forefront of which lies the impact of this fast-paced development on the environment.
By fusing two of the most relevant concerns for developing markets, Economy and Ecology, Eco Hotels fills a gaping need and opens tremendous potential for the investor, customer and all stakeholders.
Two Promising Brands
From Eco Hotels
Eco Hotels is tailored to meet the needs and expectations of the conscious traveller, both business and leisure. It consists of two sub-brands: The Eco™ and Ecolodge™.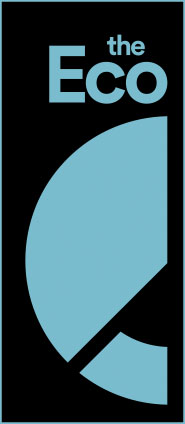 The ECO™ is a budget 3 Star hotel brand with facilities such as meeting rooms, gym and a 24 hour coffee shop. The ECO™ properties would have 50 to 120 rooms inventory.
The ECO™ brand will be known for its inviting, modern, fully air-conditioned rooms with comfortable beds and a clean functional bathroom. Room rates will be affordable, ranging from £30 to £60 per day.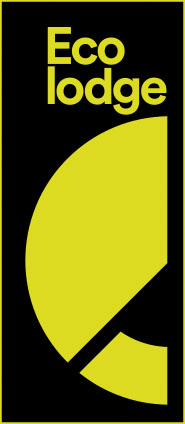 Ecolodge™ is a 2 star economy hotel brand, with all basic facilities required for the budget traveller. The Ecolodge™ offers a no frills suite of services at affordable prices. Ecolodge™ properties will be small inventory properties with less than 50 rooms.
These hotels have functional rooms and limited food and beverage service. The average rate of a stay will range from £20 to £30 per day.
The Brand will operate under carbon neutral agenda both at the property and the enterprise level. Carbon footprint will be mitigated at the stage of hotel construction, ongoing operations as well as the travel of guests and logistics.
Modern Methods of Construction (MMC), such as steel modular buildings, combined with local sourcing of input materials would allow for reduced CO2 emissions.
Ongoing carbon footprint from operations is mitigated with the use of SMART building features such as rooftop turbines, photovoltaic panels, solar water heaters, rainwater harvest systems etc and consumption of renewable energy.
Carbon footprint caused by the travel of guests, supplier and staff is mitigated by actively encouraging cycling to work, car-pooling and use of hybrid vehicles. Guests will have the opportunity to offset the carbon footprint generated by their travel to and from the hotel by buying carbon credits on the website whilst making reservations.
The CO2 surplus is set off through programmes such as active afforestation, renewable energy projects, alternative domestic fuel supply chain development and sustainable waste and water management programmes. ISO 140012 environmental certification will be sought for each hotel's operations.
The first 16-room prototype has been successfully operating since its launch in 2012. This allowed for testing the brand's offerings and finetuning carbon neutral programme.